Will-o'-the-wisp
Upcoming shows:
New Years Eve - Perth, WA
(Email us to have your event included in our New years bookings)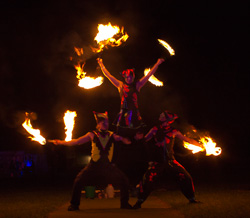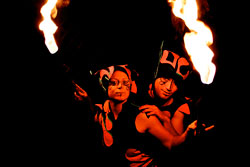 The past 10 event highlights of Will-o'-the Wisp Circus Arts.
AIS Arena Funcion, ACT
Glastonbury Arts Festival, UK 2013
WIN Television, WA 2013
Joondalup Festival, WA 2013
National Museum of Australia - Silk road festival, ACT
Natioanl Celtic Festival, VIC 2012
Pambula Movie Festival, NSW 2012
Woden Valley Festival 2012, ACT
The Great Australian Bite-sized Circus tour 2012, VIC, ACT, NSW
Hire FLAME ECCENTRIC - Our most popular show yet!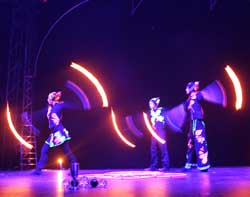 The fire spectacle "Flame Eccentric" premiered over the two days of the Music at the creek festival, Braidwood, NSW - Nov 2011. Since then, it has been performed several times internationaly and in four states of Australia. Check out our Gallery pages for all the pretty photos, and youtube for the videos!